Search a member of MEPA
Thank you for your interest in joining the Middle East Psychological Association. This association has mandated a policy of inclusion based on competency (a combination of verified education and validated experience). We look forward as a group to working together to positively impact the practice and profession of psychology in the Middle East.
Search Result
Nashwa Abdelhady Tantawy
Nashwa A. Tantawy is a Counseling Psychologist, specialized in helping adolescents and adults with a diversity of disorders in different settings. She earned her M.A. in the field of Counseling Psychology from The American University in Cairo. Nashwa is adopting an integrative therapeutic approach of Humanistic, Client Centered and Cognitive Behavioral Therapy as she believes that therapeutic approaches can complement one another leading to better results. After her over a decade of experience in the marketing field with a passion for human understanding, Nashwa has decided to build on her gained skills and follow her passion in the helping profession. Following her mission of spreading mental health awareness, in 2019, Nashwa has started a new initiative - Nafsology by Nashwa Tantawy- to introduce mental health knowledge in a simple way to the Arab World in Arabic via social media videos, and workshop trying to increase awareness and fight stigma.
Contact Detail
| | |
| --- | --- |
| | |
| | +971527728797 |
| | |
| | Egypt |
| | dubai |
View Detail
ABDUL HANAN SAMI
Sami is a Clinical Psychologist. Sami earned his MS degree in Clinical Psychology with distinction. Sami has been teaching Psychology in different universities as a visiting faculty member. Apart from teaching Sami has a diverse experience of working as a Psychotherapist in different facilities, dealing with patients having different problems and disorders. Sami's main strengths include empathizing, active listening and connecting the dots to bring awareness in the clients to understand his/her condition well and realize where the problem is stemming from. Sami has got keen interest in personality and mostly goes with Eclectic approach in treating the patients.
Contact Detail
| | |
| --- | --- |
| | |
| | +923335830115 |
| | |
| | Pakistan |
| | Islamabad |
View Detail
Guillermo Jose Ybarra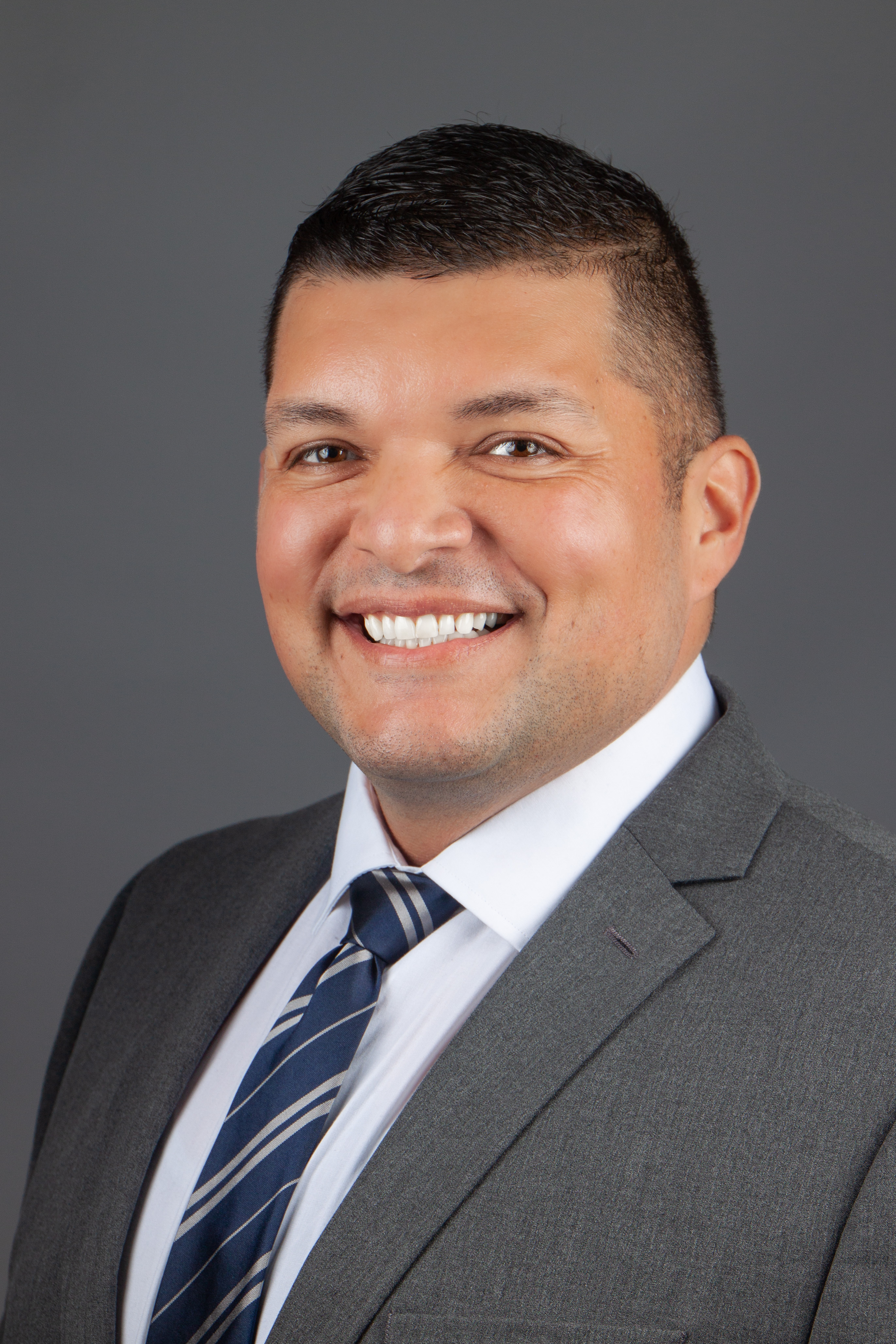 Guillermo Ybarra, CRC, LPC is a PhD student, International Psychology (Trauma Services concentration), The Chicago School of Professional Psychology (TSCPP). Mr. Ybarra received his Bachelor of Science degree in Criminal Justice (Forensic Psychology concentration) from Purdue Global University, Dual Masters of Rehabilitation Counseling (Vocational Evaluation concentration) and Professional Counseling from New Mexico Highlands University. He is originally from Albuquerque, New Mexico but currently resides in Yokosuka, Japan where he works for the United States Department of Defense, Navy, as a Deployed Resiliency Counselor (DRC) providing mental health therapy to U.S. Service Members while deployed at sea and at port in Japan. Additionally, Mr. Ybarra is currently an online therapy provider for Talkspace. Previously having his own private therapy practice in Washington, D.C., he was also a contracted trauma therapist at the Washington, D.C. Rape Crisis Center (DCRCC), Mr. Ybarra's areas of practice include work with adult trauma survivors, sexual assault, domestic violence, and individuals struggling with addiction. Mr. Ybarra offers a client centered eclectic approach consisting of cognitive behavioral therapy, mindfulness, and goal oriented tasks and philosophies to help those he works with identify the changes he or she would like to make and then the action plan to achieve their goals. Mr. Ybarra is a member of the Middle East Psychological Association (MEPA) and the American Counseling Association (ACA).
Contact Detail
| | |
| --- | --- |
| | 2027688989 |
| | 2024219263 |
| | |
| | US Citizen |
| | Washington |
View Detail
Barbara D'Elia
Trained in psychology by faculty such as Viktor Frankl, Albert Ellis, and workshops with Carl Rogers and Virginia Satir, I have been teaching and practicing in the Middle East for over 20 years. Currently I supervise psychotherapy groups and focus on psychology in the healthcare workplace, with a focus on professional burnout and compassion fatigue, as well as psychosocial palliative care.
Contact Detail
View Detail
Pashmi Khare
Pashmi is a CDA licensed Psychological Counsellor. She has received a master's degree in Counselling Psychology from Christ University, India and a certification in CBT from Beck Institute New York. She is a member of Association for Contextual Behavioural Sciences (ACBS). She worked in India for 6 years in the field of Psychological Counselling and then moved to UAE 6 years ago. She works with adults and adolescents in dealing with anxiety and depression, couples in dealing with relationship distress and families striving to preserve traditional values while accommodating the exposure to multicultural environment in a place like UAE. She has a culturally sensitive approach and specifically understands the intricacies of relationships in Asian culture. She is a native Hindi and Urdu speaker and a fluent English speaker.  Pashmi has a special interest in supporting people with fertility issues, PCOS and depression during pregnancy.
Contact Detail
View Detail
Ayesha Kamal
I earned my BA in Psychology and English Literature from the University of Rochester in 1998. After graduating, I pursued a career in education and went on to receive my PhD in Applied Linguistics from the University of Kent in 2012. After over 20 years of teaching experience and research in education, I am looking to make a career change. I am currently enrolled in the International Counseling program at Lehigh University with the hope to earn my Masters in Counseling by 2021.
Contact Detail
| | |
| --- | --- |
| | |
| | 99834463 |
| | |
| | Bangladeshi |
| | Kuwait |
View Detail
David Howard Briskham
David Briskham is a UK Accredited Addictions Therapist who trained as a counsellor in the United Kingdom at Broadway Lodge, Europe's oldest treatment centre which has operated since 1974. Shortly after completing his 'Higher National Diploma' in Counselling(3 year Edexcel course) David moved to South Africa having been offered a position at a drug and alcohol treatment centre in Plettenberg Bay, Western Cape, South Africa. David became disillusioned about the standard of care on offer to clients in South Africa and so in 2011 David opened his own residential treatment centre called Twin Rivers Rehab and is licensed with the 'South African Department of Social Development' and the 'South African Board of Healthcare Funders'. Twin Rivers has developed a solid reputation as a leading treatment centre on the African Continent offering an authentic and non-judgemental approach that can best meet the psychological needs of the modern day client suffering with Dual Diagnosis. Twin Rivers prides itself in operating a continuously developing programme that is flexible and supportive in realistically assisting the increasing demands that present day mental health and addiction disorders require.
Contact Detail
| | |
| --- | --- |
| | +27(0)44 533 6821 |
| | +27(0)828633159 |
| | x |
| | British |
| | Plettenberg Bay |
View Detail
Shivika Pabrai-Ronald
I have recently started working as a Psychologist in Special Needs Nursery in Kuwait. I have a Master degree in Special Educational Needs and an Undergraduate Degree in Psychology and Special Needs. I have worked in various fields concerning special needs previously.
Contact Detail
| | |
| --- | --- |
| | |
| | +96599673637 |
| | |
| | Canadian |
| | Kuwait |
View Detail
Joanne Takenaka
My name is Joanne Takenaka. I am a registered psychologist in Canada.
Contact Detail
| | |
| --- | --- |
| | |
| | 050 440 4280 |
| | |
| | Canadian |
| | Abu Dhabi |
View Detail
Dalal Ali Ghanim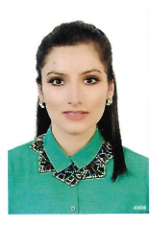 A psychologist and counselor for over 10 years experience in Kuwait. Career skills include; Psychological and Vocational Counseling, Conducting Personality and Vocational Tendencies Tests, Writing Research Paper and Statistical Analysis. The fields I am interested in behavioral, organizational, and occupational health psychology. A Master of Business Administration (MBA) holder from Gulf University of Sciences & Technology (GUST). I have a Diploma of Business Skills with Personnel and Human Resources. I will complete my second master of Psychology at Kuwait University in the next semester of 2019/2020. I am working in my thesis on Occupational Health Psychology field titled: "The Direct and Indirect Effects of Maladaptive Perfectionism on Job Burnout among Physicians in Kuwait: The Mediating Role of Perceived Self-Efficacy" still in progress. I am interested in completing my study abroad and having my PhD in Counseling or Occupational Health Psychology. Chartered Psychological Consultant, Chartered Design & Development Business Consultant from Chartered Association of Business Administrators (CABA), and Human Resource Specialist from Management Development Institute (MDI) Missouri State University.
Contact Detail
| | |
| --- | --- |
| | |
| | 55017077 - 55380806 |
| | |
| | Kuwaiti |
| | Kuwait |
View Detail