Search a member of MEPA
Thank you for your interest in joining the Middle East Psychological Association. This association has mandated a policy of inclusion based on competency (a combination of verified education and validated experience). We look forward as a group to working together to positively impact the practice and profession of psychology in the Middle East.
Search Result
Malak Nasr Ghattas
CBT specialist
Contact Detail
| | |
| --- | --- |
| | 25749019 |
| | 66576752 |
| | |
| | Egyptian |
| | Kuwait |
View Detail
Mohamad Moutih Najib Naamani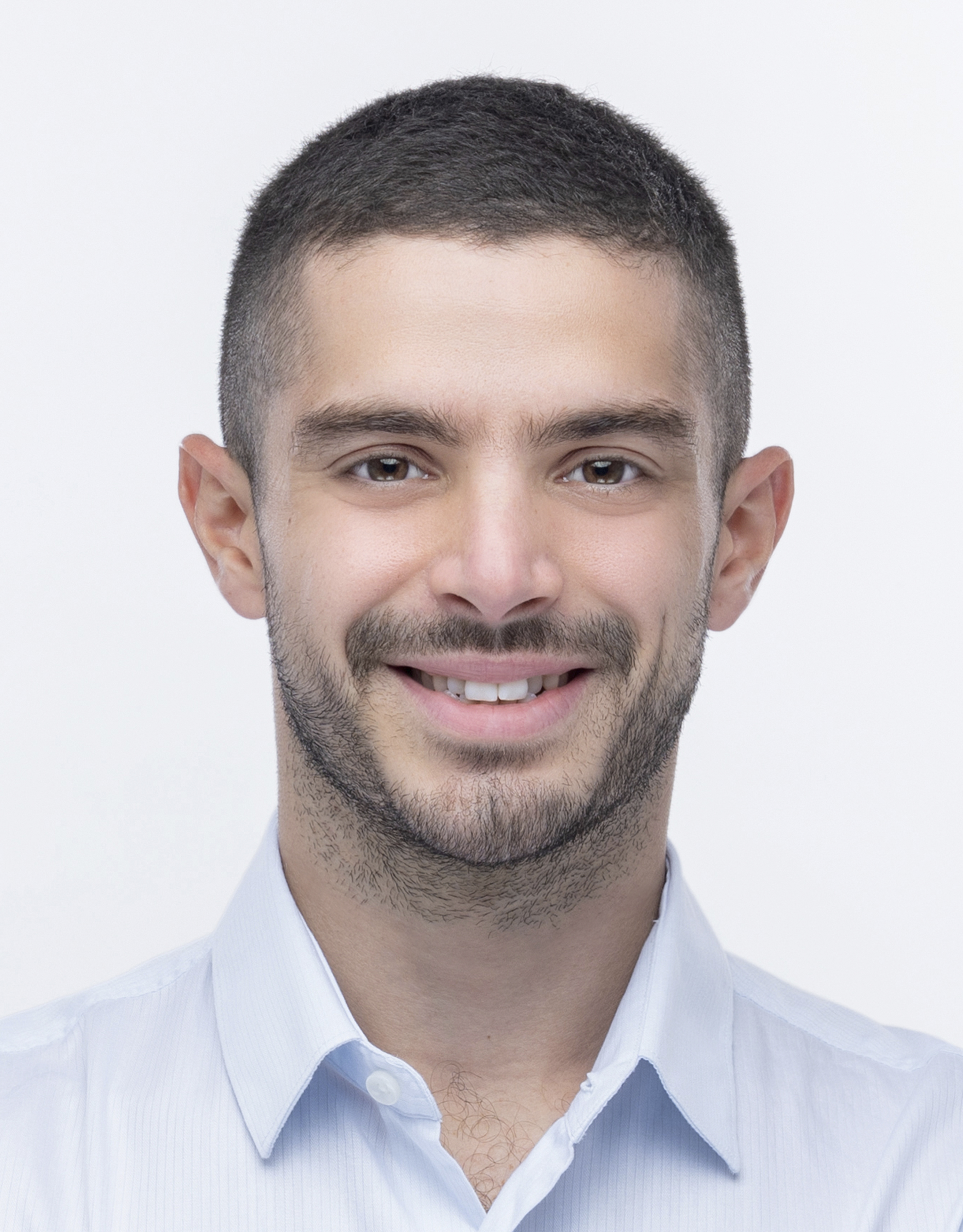 I am a licensed Clinical Psychologist specializing in child and adolescent mental health and school neuropsychological assessment. I earned my BA in Psychology and MA in Clinical Psychology from the American University of Beirut and completed a two-year intensive clinical training with an emphasis in child and adolescent psychology at the American University of Beirut Medical Center's Psychiatry Department. I later fulfilled a post-graduate training in school neuropsychology with the School Neuropsychology Institute in Texas and attained board-certification by the American Board of School Neuropsychology. In my practice, I provide individual psychotherapy for ethnically, culturally, and linguistically diverse children, adolescents, and youth in addition to parent and family counseling. As a therapist, I foster an integrative approach, adopting principles from psychodynamic psychotherapy and Cognitive Behavior Therapy. In parallel, I offer cross-battery school neuropsychological assessments through standardized testing for pre-school and school-aged children and adolescents and work closely with schools and families to address the needs of students with academic and personal challenges.
Contact Detail
| | |
| --- | --- |
| | |
| | +971585440594 |
| | |
| | Lebanese |
| | Dubai |
View Detail
Olivia Kellyann Rose
I am a Licensed Sport and Exercise Psychologist working in Jamaica and the English- Speaking Caribbean since 2008. I work with coaches, athletes and support staff who compete in 13 different sports and specialize mostly in football, cricket and track and field.
Contact Detail
| | |
| --- | --- |
| | |
| | 8764160349 |
| | |
| | Jamaican |
| | Kingston |
View Detail
Lana Hassan Toufaili
I am a licensed adolescent and adult clinical psychologist, based in Lebanon. I am an acceptance and commitment therapist, using an eclectic approach with patients that also entails techniques from cognitive behavioral therapy, dialectical behavioral therapy, and psychodynamic psychotherapy, depending on the case presentation. I have experience working with anxiety disorders, mood disorders, personality disorders - which was strengthened during my 2 years of clinical training in AUBMC, and trauma, which was solidified during my mission as a clinical psychologist supervisor in post war Mosul with Doctors without Borders. I am currently a clinical psychologist based in Lebanon, I provide therapy sessions to people in the south of Lebanon and the capital Beirut.
Contact Detail
| | |
| --- | --- |
| | |
| | +96178950059 |
| | |
| | Lebanese |
| | Sidon |
View Detail
Ailien Sy
Ailien is a Clinical Psychologist that is experienced in treating clients of different ages, backgrounds, sexual orientations, and psychological and psychiatric conditions. She got her Master's degree in Clinical Psychology for United Arab Emirates University, UAE. She is a member of the Middle East Psychological Association. She's offered her services to individuals of diverse backgrounds, ages, and socioeconomic statuses. She strongly supports versatility in psychotherapy treatments because she acknowledges that there is no single approach that would work for every individual. To continue being an effective psychologist, she familiarizes herself with different types of psychotherapies. She recently got certified as an Advanced Grief Counselling Specialist and is currently working on her Trauma professional certification. She administers different types of psychological assessments as well. She has a keen interest in Research, and has co-written an article that was published in the Journal of Anxiety and Depression Research | Vol 3 Iss 2 ISSN: 2582-3264, and worked as a Research Assistant at United Arab Emirates University to standardize Behavioral Assessment System for Children (BASC-3) among the Arab population.
Contact Detail
| | |
| --- | --- |
| | |
| | +97150 6926907 |
| | |
| | Philippines |
| | Dubai |
View Detail
Hibba Dawood Al Moosa
Currently working at Ministry of Health Oman and studying a Masters with Kings College London (online)
Contact Detail
| | |
| --- | --- |
| | |
| | +96899246272 |
| | |
| | Omani |
| | Muscat |
View Detail
Mina Shafik
Mina is a clinical psychologist with over 4 years of experience. He holds a master's degree in clinical psychology from The Chicago School of Professional Psychology, USA. He is also a member of the American Psychological Association and The British Psychological Society. Mina provide therapy to ages 16 and up, ranging in various mental illnesses (depression, anxiety, schizophrenia disorders, personality disorders, drug abuse, self-harm, and more). Mina has divers experience in mediating, intervening, and resolving issues that involve suicide ideations, domestic violence, alcohol and drug abuse, and conflicts. Moreover, Mina follows holistic and divers intervention including CBT, psychodynamic, trauma focused CBT, IPSRT, psychological first aid, and systematic therapy. He is keen on providing his patients with a safe, welcoming and non-judgemental space where they can vent and receive support. Adolescent and Adult psychotherapy (16+) Couple Therapy (Gottman Method) Sex Therapy Trauma Focused CBT Interpersonal Social Rhythm Therapy (IPSRT) Psychological First Aid Support Groups with adults Talks and presentations to educators and adolescents Workshops and skills developments for educators, parents, and adolescents Focus Areas: Addiction Anger management Anxiety Bulimia Career development Depression Low Self-esteem Grief and Bereavement Panic Attacks Personality Disorders PTSD Relationship Difficulties Sexual problems Stress Management Suicide and Self-harm Weight Loss and Body Image Moreover, Mina can provide psychological assessment for ages 7 and up for various conditions such as ADHD, learning disorders, intellectual disability, personality disorders, and more. Tests include: ADHD screening (e.g., Conners, CAARS) Behavioral and emotional testing (e.g., BASC-3) Cognitive and achievement assessments (e.g., WIAT-III, WISC-V, and WAIS-IV) Executive functioning test (e.g., DKEFS, NEPSY-II) Memory assessments (e.g., CMS, WMS-IV) Personality testing (e.g., MMPI-2, MCMI-IV, Roberts-2, Rorschach, and TAT) Career and Talent (MBTI, DiSC, Clifton Strength, and Strong Interest Inventory)
Contact Detail
View Detail
Sana Daud
I am Sana Daud, I obtained the degree of MS Counselling Psychology from the University of Management and Technology, Lahore Pakistan. Post Graduate Diploma in Child Guidance and Educational Counselling from GC University Lahore, Pakistan and MSc. Applied Psychology from PU, Lahore Pakistan. My area of expertise is Adult Counselling, Child Counselling, Clinical/Counselling Supervision and Research. I have 2 publications. I have more than 14 years of experience in the field of Clinical/Counselling Psychology. Currently, residing in Abu Dhabi and serving at the Institute of Future Training and Services centre as a Lecturer.
Contact Detail
| | |
| --- | --- |
| | |
| | 0524814962 |
| | |
| | Pakistani |
| | Abu Dhabi |
View Detail
Arnel Ronaldo Joseph
I have a Master's Degree in Psychology and specialize in Industrial and Organizational Psychology. I am an International Affiliate of the American Psychological Association and a Full Member of the Middle East Psychological Association. As an ABA Therapist, I work with autistic children to help them learn needed skills, assist them in performing complex tasks independently, and implement Behavioral Interventions to reduce problem behaviors. I am passionate about psychology and mental health. During my postgraduate program, I worked with children of all ages to raise mental health awareness. I'm a Certified QPR Suicide Gate Keeper. During the early days of the Covid-19 Pandemic, I was able to work for a Civic Body in Bangalore, India, to provide psychosocial and emotional support to Covid +ve patients. Fashion and Portrait Photography is also my strong area of interest and my hobby too.
Contact Detail
| | |
| --- | --- |
| | |
| | +96566687063 |
| | |
| | Indian |
| | Kuwait |
View Detail
HAZEEMA AMBALATHUVEETTIL
Having extensive training in mental health and wellness, with MSC clinical psychology and specialized in depression and anxiety related disorders, relationship issues, trauma, exploration of identity and life transitions, mind-body connection, managing chronic medical/health conditions and the bidirectional relationship between physical and mental health. Evidence-based practices, including Acceptance and Commitment Therapy (ACT), CognitiveBehavioral Therapy (CBT), Hypnotherapy, Stress Management and mindfulness-Based Stress Reduction (MBSR), Emotion- Focused Therapy (EFT), Motivational Interviewing (MI), and Psychodynamic and Existential psychotherapies. Using an integrated approach, pulling from these various modalities in a way that is tailored to the needs of each unique client. passionate about helping couples rediscover emotional intimacy,rebuild trust and reconnect. Experienced in implementing psychological counselling and hypnotherapy for prisoners in jails in Kerala, India A member of Association of professional Psychologist (APA) A member of American Psychologist Association AUTHOR OF BOOK : GOOD BYE TO STRESS
Contact Detail
View Detail